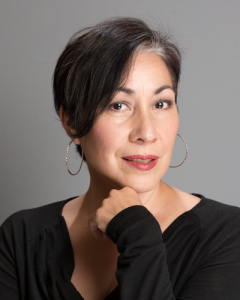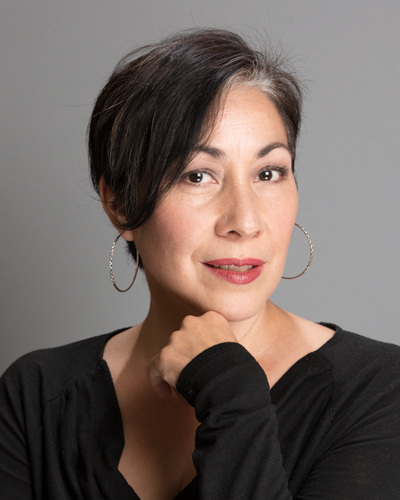 Veronica Mendonca
Owner/Director
Veronica is the founder and director of VAM Studios. Her career as a performer, choreographer and teacher spans over 30 years. She has performed and choreographed everything from classical ballet to cabaret as well as directing her own dance company to creating choreography for feature film.
As a dance instructor, Veronica was on the faculty at the prestigious Westside School of Ballet in Los Angeles for over ten years. She has taught master classes at Cornish College of the Arts and has also taught at the Cazadero Performing Arts Camp, Oakley Ballet Center and at Arc School of Ballet here in Seattle. Veronica trained with Yvonne Mounsey (New York City Ballet) and Rosemary Valaire, (England's Royal Ballet). She studied jazz in Los Angeles with Wayne Bascomb.
Veronica has also worked with legendary choreographers Toni Basil and Mark Morris among others. Read More
Mark Mendonca
Co-Director
Mark Mendonca is the co-director of VAM Studios. He has been a sought after performer and dance educator worldwide for the past three decades.
Mark has taught master classes across the world in France, Spain, Germany, U.K., Indonesia, and Sweden as well as at dance festivals across the US including the Colorado Dance Festival, Florida Dance Festival and festivals in San Francisco, Seattle, Chicago, Minneapolis, Boston, Portland, Anchorage, and Atlanta among others. He has been on the faculty at Loyola Marymount University and Santa Monica College, and has also taught classes at UCLA, Cal State LA, Cal State Long Beach, Los Angeles County High School of the Arts and Orange County High School of the Arts.
Mark is excited to share his experience and knowledge with dancers from all over the Pacific Northwest and to establish VAM Studios as a new, permanent home for tap dance in Seattle. Read More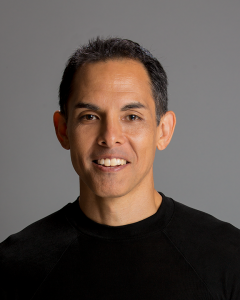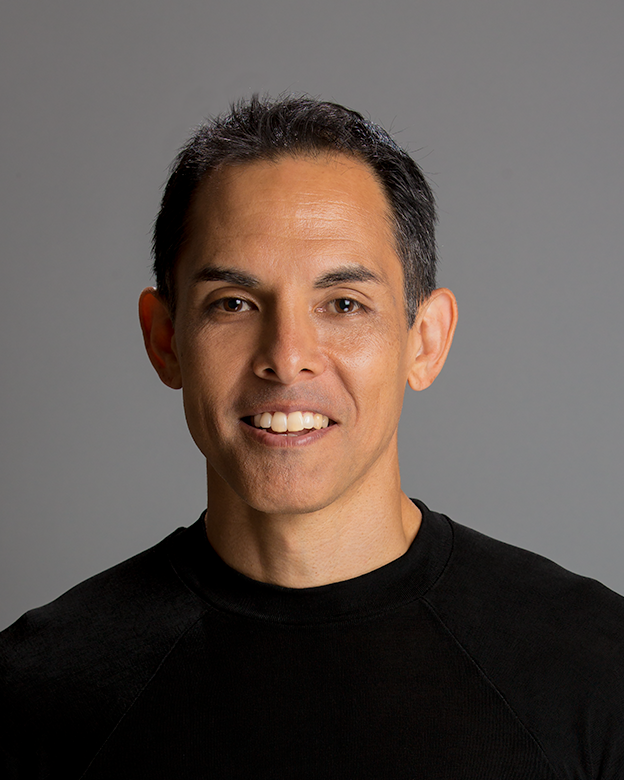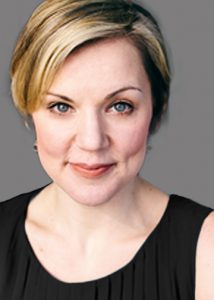 Nicole Beerman
VAM Studios Program Director/Instructor
Nicole Beerman has been a performer, choreographer, teacher, and producer for 20 years in both Seattle and New York City. She holds a BFA in Acting from Cornish College of the Arts and is a certified Simonson Technique Teacher. As an actor, singer, and dancer she has performed in New York at HERE Center, The Duplex, Samuel French Festival, and tons of Lower East Side Off-Off Broadway theaters. Regionally she has performed at the Seattle Repertory Theater, 5th Avenue, Village Theater, Seattle Children's Theater, Ordway Center for the Performing Arts, and many more. Nicole has choreographed on Off Broadway, Off-Off Broadway, and regionally across the USA in such styles as Hip-Hop, Musical Theater, Contemporary, and Jazz. She is the proud mother of 5-year-old Max and 1-year-old Huxley. www.nicolebeerman.com
Aminda Bowen
Instructor – Dance
Aminda Bowen graduated with a Bachelor of Fine Arts in Dance from the University of Washington. She has also earned her psychology degree with a focus on child development and a K-12 performing arts teaching certificate. Aminda spent time teaching and performing in Ohio, Indiana, and New Mexico for nearly a decade before returning to Seattle. She taught and choreographed in public school arts programs, professional dance teams and private studios. Aminda danced professionally with the NBA, as a guest artist with dancers from the Albuquerque Ballet, and studied with the Keshet Dance Company.
Since returning to Seattle, Aminda has focused on building a dance curriculum influenced by Anne Green Gilbert's philosophy of holistic dance education combined with Cecchetti ballet technique.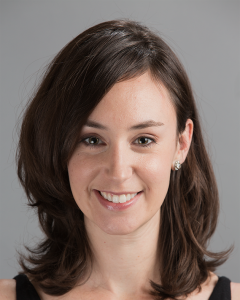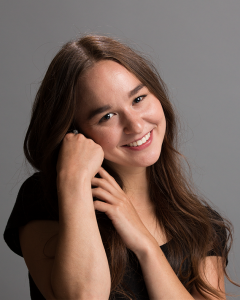 Amanda White
Instructor – Dance
Amanda White has been dancing, and loving it, for as long as she can remember. She has been trained in a multitude of styles, including ballet, jazz, tap, hip-hop, and modern. As a performer, Amanda has danced with the Eastside Moving Company at Bellevue College, Steppin' Up Performance Group, Drybones Artist Collective and for choreographers Anna O'Conner and Amy O'Neal as part of the Strictly Seattle Dance Festivals in 2015 and 2016. She has also recently performed with VAM Performance at the 1st Annual REVEAL: Northwest Innovation in Fashion event at EMP.
Amanda has taught jazz, tap and ballet to children of all ages at numerous dance studios throughout the greater Seattle area. In 2015 Amanda was awarded a scholarship to participate in the Chop Shop Dance Festival. Amanda truly enjoys sharing her love and passion for dance and life through teaching others!
Mayuko Shoka
Instructor – Dance & Yoga
Mayuko Shoka was born and raised in Gifu, Japan, where she started ballet training at Ballet studio K&M at age of 7 under Kazuko and Zlatko Mikulic. The main ballet style practiced was the Vaganova.
At the age of 17, she moved to England to attend The Arts Educational School. Here she mostly practiced RAD ballet method and Cecchetti ballet technique but she also had exposure to tap, jazz, contemporary and modern dance forms. After a year, she moved to New York to continue her training at Joffrey Ballet School. At the age of 20, she was accepted to Dance Theatre of Harlem Ensemble under the director Arthur Mitchell, where she performed many principal roles in such as Joplin Dancers, New Bach, Concerto In F, South African Suite, Le Corsair, Nutcracker, and Glinka, among others. While she was there, she toured all over the United States and overseas such as Bahamas and Jamaica.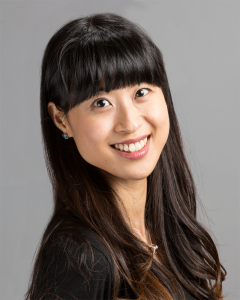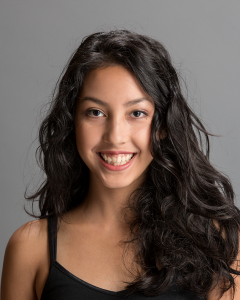 Keoni Mendonca
Instructor – Dance
Keoni has been dancing for 10 years, doing ballet, tap, jazz, and contemporary. She has studied dance at Arc School of Ballet and VAM Studios. For the past 2 years she has been a teacher's assistant at VAM Studios and loves working with children. Keoni has performed with Twelfth Night Productions in the musicals The Music Man and Amahl and the Night Visitors. She has had the pleasure of appearing in a Dreamworks commercial and a music video by Emmy nominated director Matthew Brown. Keoni loves dancing with her friends and is always excited for the next VAM Studios show.
Izo Tissot
Instructor – Dance
Izo has been dancing for 8 years, with experience in ballet, modern, lyrical/contemporary, hip-hop, jazz, and tap. Prior to dancing at VAM Studios, she studied at Exit SPACE for 3 years, including 2 years as a member of their competition team. Izo also studied at Ravenna-Eckstein community center for 3 years, where she assisted kids classes with Aminda Bowen. Izo has been dancing at VAM Studios for 1 1/2 years and she loves it. Izo is a sophomore at Nathan Hale High School. She enjoys reading and spending time with family and friends.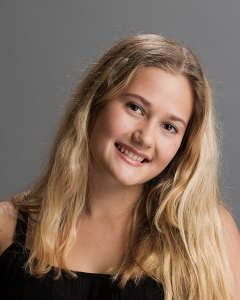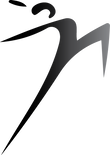 Jessie Sawyers
Instructor – Tap
Jessie is a performer, educator, leader, and force of positivity who has traveled across 6 continents to over 10 countries. She has been teaching tap dance for 15 years and working professionally for 18, beginning her studies under the training of Ginger Roberts who then connected her with Cheryl Johnson and Anthony Peters in Seattle. Jessie has had the honor of studying with late tap greats Cholly Atkins, Ernest Brown, Harold Cromer, Fayard Nicholas, LaVaughn Robinson, Prince Spencer, and as a young dancer, was privileged to be invited to share the stage with Savion Glover and Gregory Hines.
She has been on faculty at numerous international tap dance festivals including Australia, Brazil, Calgary, and Vancouver; and has been commissioned as both a director and choreographer for the Vancouver International Tap Dance Festival.
Jeff Clark
Instructor – Dance
Jeff hails from the midwest city of Columbus, Ohio where he studied tap, hip hop, jazz, and ballet at Judy Dollenmayer Studio of Dance for over 14 years. While there he was a selected member of the Apprentice Program and performed as an Elite Company member, under the direction of Tiffany Schlater and soon grew to become one of the studios Dance Instructors and Choreographers.
In 2014 Jeff accepted an apprenticeship with Tapestry Dance Company, the only full-time professional tap dance company in North America, under the direction of Acia Gray. His time with Tapestry included extensive dance training, youth outreach assemblies, and concert length performances across the United States and Canada. Jeff performed as a principal dancer in Matthew Shields' Anticipation of Next, and in Acia Gray's Of Mice and Music: A Jazz Nutcracker, as the Nutcracker, and in Rhythm, Reason, Reality.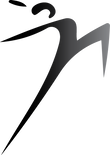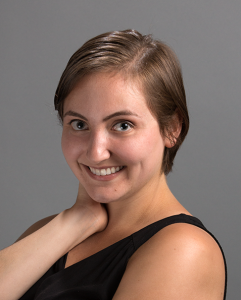 Erica Olavarria
Tap
Erica Olavarria has been dancing since the age of three. A Seattle native, Erica trained at Westlake Dance Center, Tap Dance Seattle, and Studio 1 Dance Studio, studying mainly tap, ballet, and jazz. Growing up, she regularly danced at local competitions and dance performances, including Sign of the Times and En L'air. Erica spent two years involved in the rigorous dance program at Oklahoma City University. In 2011, she founded the OCU Tap Club and served as its president. Erica has taught and subbed at an assortment of dance studios in the greater Oklahoma City and Seattle areas, including The Dance School in Everett where she taught tap for two years. Recently, Erica has been performing around Seattle with the Alchemy Tap Project and VAM Performance, and studying tap under Mark Mendonca at VAM Studios.
Jen Tal
Instructor – Vocal
Jen Tal is a singer-songwriter from Waynesboro, VA who has fallen in love with the Pacific Northwest. Her background is rich in Early Childhood Education. She has 14 years of classroom experience as a preschool teacher and 7 years of experience as a K-12 substitute and Show Choir Choreographer. Jen recently finished a workshop with yours truly, VAM GLAM, promoting confidence, collaboration, creativity, and a refreshing view of the art of singing. When Jen is not traveling and performing, she dedicates her time to our youth.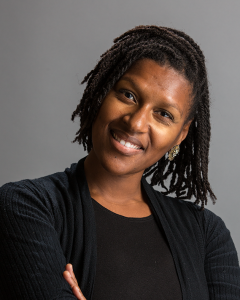 Interested In Joining The VAM Team?
We are always looking for talented instructors who have a passion for sharing their dance teaching skills in a supportive and fun way. Contact us and share your interest.