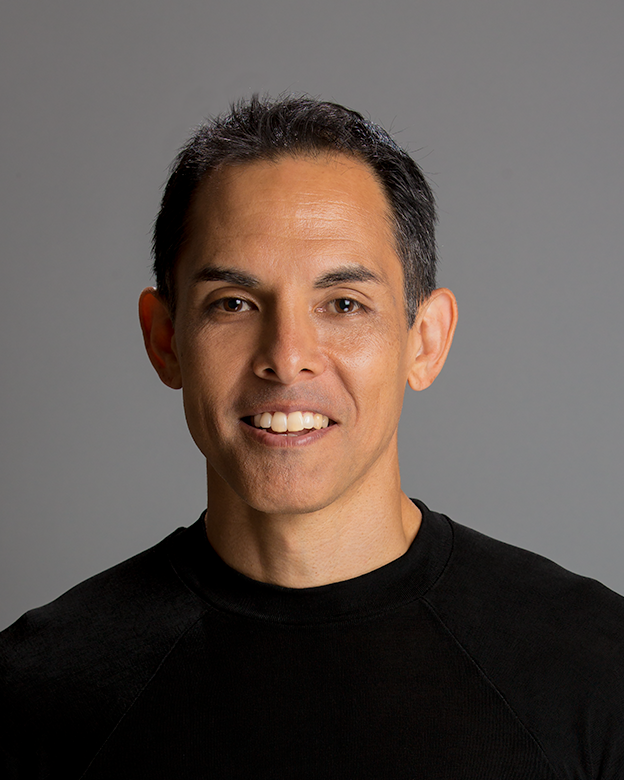 Mark Mendonca
Co-Director
Mark Mendonca's extensive career as a performer and choreographer includes performances for three U.S. Presidents, as well as performances on Broadway, television, and concert stages around the world. Mark's dancing was motion captured for the animated feature film, "The Polar Express," directed by Robert Zemeckis and starring Tom Hanks. Mark was chosen to perform the solo opening sequence for Barbra Streisand's "Timeless" concert tour with performances at Madison Square Garden in New York and the Staples Center in Los Angeles.
On Broadway, Mark danced in the Tony Award winning production of "Bring in 'da Noise, Bring in 'da Funk," and has performed at Carnegie Hall, The Kennedy Center, Davies Symphony Hall, the Biennale de la Danse, the Joyce Theater, Jacobs Pillow, The Tiger Palast in Frankfurt, Germany and the ApolloTheater, among many others. He has shared the stage with the late tap masters the Nicholas Brothers, Jimmy Slyde, Charles 'Honi' Coles, Eddie Brown, Steve Condos, Chuck Green, Bunny Briggs, Lon Chaney and Buster Brown, and has made numerous appearances with friend and mentor Gregory Hines, appearing with him in "A Gala for the President at Ford's Theatre," and in "The Kennedy Center Honors," both televised on ABC. Mark's dancing was featured in the Emmy Award nominated documentary, "Juba: The Masters of Tap and Percussive Dance," aired on PBS, and in "The Summit of the Americas," which aired in Canada.
Mark worked with the Jazz Tap Ensemble and went on to form his own company, The Steps Ahead Tap Trio, which toured both nationally and internationally.
As an educator, Mark has taught and performed at dance festivals across the US including the Colorado Dance Festival, Florida Dance Festival as well as festivals in San Francisco, Seattle, Chicago, Minneapolis, Boston, Portland, Anchorage, and Atlanta among others. He has been on the faculty at Loyola Marymount University and Santa Monica College, and has also taught classes at UCLA, Cal State LA, Cal State Long Beach, Los Angeles County High School of the Arts and Orange County High School of the Arts.
Mark has also worked with director James Brooks, choreographer Twyla Tharp, composer Marvin Hamlisch and fellow tap dancers Bill Irwin, Catherine Zeta-Jones, Elizabeth Berkley, and Christopher Walken. Mark was the f!rst person to receive a Princess Grace Foundation Award for tap dance and was the winner of the 1997 Lester Horton Dance Award for outstanding achievement in individual performance in Los Angeles. Mark has also received a Brody Art Fund Artists Fellowship.