TAP DANCE WORKSHOP WITH CHRISTOPHER BROUGHTON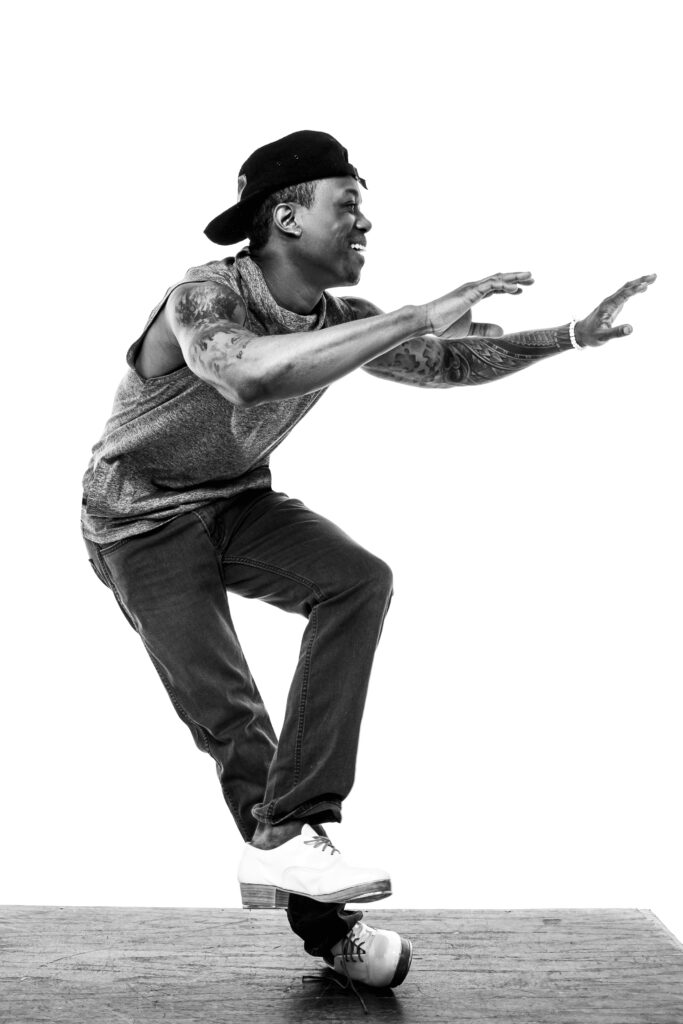 MASTERCLASS with DORRANCE DANCE COMPANY MEMBER CHRISTOPHER BROUGHTON
WEDNESDAY, APRIL 4, 2022
4:15pm-5:45pm
$35.00
We are very excited to announce that Dorrance Dance company member Christopher Broughton will be doing a tap dance masterclass at VAM Studios on Wednesday, May 4, 2022! The company is in Seattle for a performance at the Moore Theater on May 5th. We highly recommend you catch their amazing show. Space in the masterclass is limited so let us know right away if you would like to attend.
This special event is in partnership with Seattle Theatre Group
!
TAP DANCE MASTERCLASS WITH CHRISTOPHER BROUGHTON
Wednesday, May 4, 2022
4:15pm-5:45pm
VAM Studios
720 N 35th Street, # 103
Seattle, WA 98103
ONLY 20 SPACES AVAILABLE; teens – adults
Intermediate/Advanced level
ABOUT THE ARTIST:
Christopher Broughton is from Los Angeles and began dancing at age 11. Under Paul and Arlene Kennedy at Universal Dance, he was a member of the Kennedy Tap Company and is a two-time recipient of the national NAACP ACTSO Award. His performances include New York City Center's Cotton Club Parade; Juba! Master's of Tap and Percussive Dance at the Kennedy Center; and Broadway's Tony and Astaire Award–winning production After Midnight and Jelly's Last Jam.
PLANNED EVENT TIMELINE:
3:45pm: Participant Check-in & Testing
4:15pm – 5:45pm: Master Class (last 15-minute Q&A)
COVID PROTOCOLS:
– Masks required for all, proof of vaccination or 48-hour PCR test
– Rapid Test will be required for participants and staff interacting with artists
– STG will provide test and covid officer.
Please RSVP to info@vamstudios.net or if you have any questions.
We hope you will be able to experience this amazing masterclass!
REGISTRATION
ON THE CALENDAR BELOW:
– NAVIGATE TO MAY 4, 2022
– SCROLL DOWN TO FIND THE MASTERCLASS LISTING
– CLICK ON THE "SIGN UP" BUTTON
– SIGN IN OR CREATE ACCOUNT
– COMPLETE PAYMENT