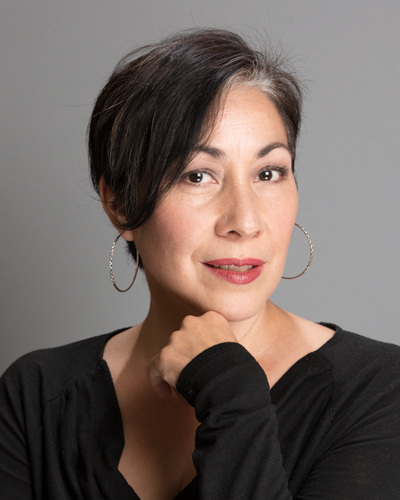 Veronica Mendonca
Owner / Director
Veronica Mendonca's choreographic credits include the feature film, "The Hillside Strangler", starring C. Thomas Howell, the independent film, "Dead Man's Shoes," and the music video "The Doll Lab" directed by Emmy Award nominee Matty Brown. Notable live events include choreographing a stage version of writer and National Public Radio personality, Joe Frank's award winning radio show, a site specific performance at the historic, Union Station, in downtown Los Angeles honoring legendary artist/ designer, Tony Duquette and the event launching Cigar Aficionado Magazine. Most recently, Veronica's choreography was featured at the EMP fundraising event: REVEAL: Northwest Innovation in Fashion 2016. Veronica has worked with former Los Angeles Opera soloist, Stephanie Vlahos, choreographing numerous cabaret shows and operas.
Ms. Mendonca was the creator and artistic director of the Los Angeles based dance company, Dance Electric and her work has been commissioned by the Los Angeles High School for the Performing Arts, the Orange County High School of the Arts, Westside Ballet and the Oakley Ballet School.
Ms. Mendonca has toured and performed with the Los Angeles Opera production of "Nixon in China," choreographed by Mark Morris and directed by Peter Sellers. She was a member of the Hong Kong Ballet and Southwest Ballet companies. As well as dancing for the legendary singing group, The Supremes, Ms. Mendonca's talent has earned her roles in television, commercials and music videos working with such artists as Michael Kidd, Angela Lansbury, Tony Basil, Harvey Corman, Arsenio Hall, Rebe Jackson and Julie Warner among others.
For ten years, Ms. Mendonca was on the faculty at the Westside School of Ballet in Los Angeles. She has taught master classes at Cornish College of the Arts and has also taught at the Cazadero Performing Arts Camp, Oakley Ballet Center and at Arc School of Ballet here in Seattle. Since moving to the Pacific Northwest, Veronica's work has been commissioned by the Kodiak Arts Council and Arc Dance. VAM has also performed at The Triple Door, Can Can Cabaret, The Pink Door, On The Boards (12 Min. Max), the Full Tilt Dance Concert, and the E.P.I.C. Festival.